I am Donna from Wisconsin, married with one daughter and three Cockers and one turtle (we had two but sadly one died this week). Our first Cocker was a black girl who was our first kid so to speak, we got her when she was 8 weeks old. When she was 15 she started having lots of old age problems and lots of vet visits. When she was 16.7, we decided it was time to let her go which is an extremely hard thing to do but was something we discovered saved her from lots of pain that would have come had we not done it. At first I didn't want another dog, thought we would wait a year, well the next day I simply could not stand it without a dog in the house and a week later we had a new little Cocker puppy. I then decided I never wanted just one again, figured two would be so much better. Now somehow we have three!
This is Maya, we purchased her at 7 weeks of age, she is my velcro dog, always needs to know where I am and able to see me. When we got her we discovered after the fact that the breeder was not reputable and Maya had Parvo, she was a fighter though and with her spunk and the help of our great vet she pulled through. She is 4 years old now....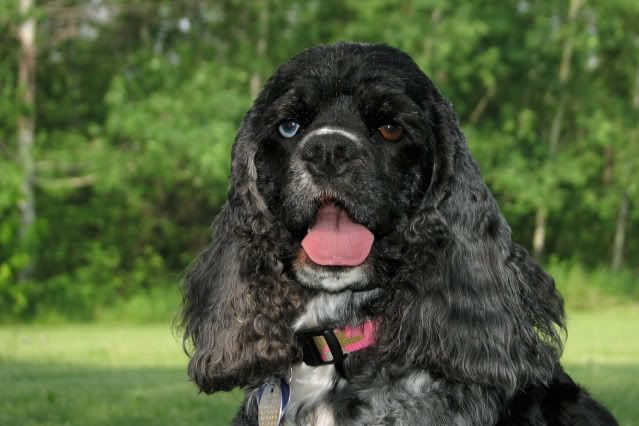 Almost a year after we got Maya my daughters Brownie troop went on a field trip to a shelter in a town near us. My daughter saw this very matted, scabby (from ticks) Cocker and burst into tears, of course I was in tears too. A week later we brought her home and named her Ginger. Ginger is very much a couch potato but LOVES going for walks with the rest of the gang, she is approx 7yrs old now...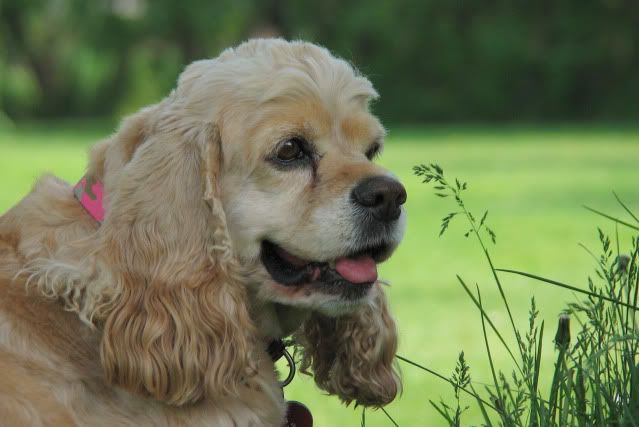 Almost two years later my daughter and I had been volunteering at the shelter we got Ginger from and found an adorable little white Cocker pup that I fell in love with immediately. Had to convince the husband that we needed her but two weeks later we came home with Angel who is now 1 year old.....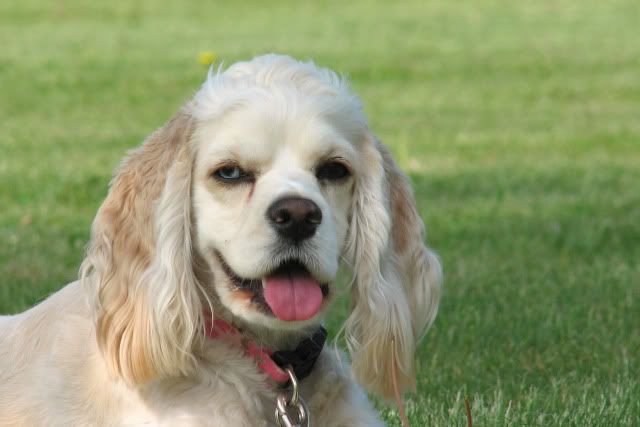 and this is a pic of me. Don't think I have ever shared a pic of me before. This is my daughter and I on Mothers Day. I am not very fond of having my pic taken. I am 40 something and my daughter is now 11, was 10 in the pic.